Hijikata Shigemi
A noted prolific graphic designer.
Worked on graphic design elements for film, stage, ballet, culture documentaries.
Meeting playwright Tadasu Iizawa launched his graphic arts career.
Early artwork for magazines, picture books, puppet-play books.
Later pioneered development of corporate mascots and puppet animation CMs.
Invented design of famous "Sato-chan" character for pharmaceutical giant.
『Chibizoukun』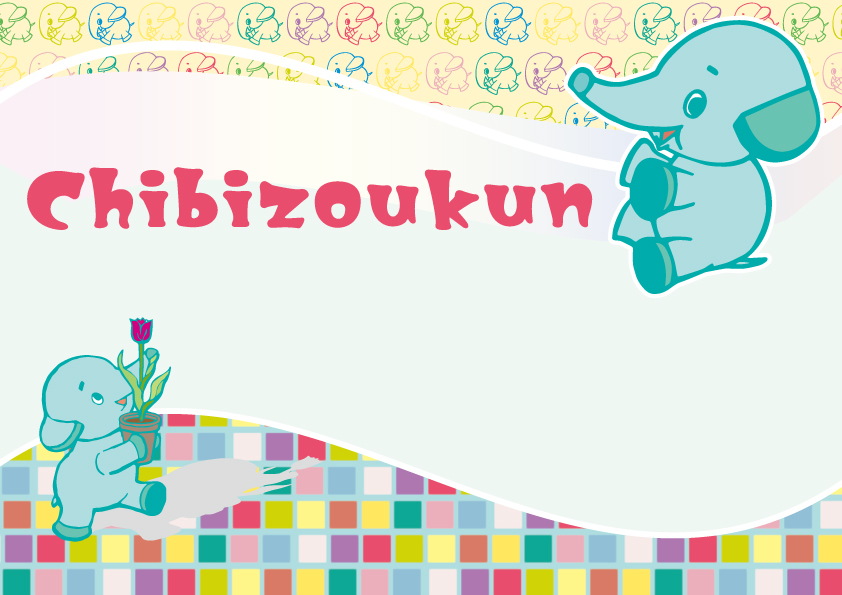 Soon, Inc. is authorized by the estate of the late Shigemi Hijikata to negotiate copyrights and merchandizing rights on all copyrighted works featuring the Chibizō-kun ("The li'l elephant boy") character created by the late artist. We will be your licensing agent for merchandizing Chibizō-kun character products. We also have a standing agreement with Sato Pharmaceutical Co.,Ltd. regarding their mascot character Sato-chan, that we shall restrict our activities to within certain terms so that our products may not be confused with their mascot. For details, pleas consult our "Style Guidebook" or contact us at Soon, Inc.
『The Polar Bears Mushka and Mishka』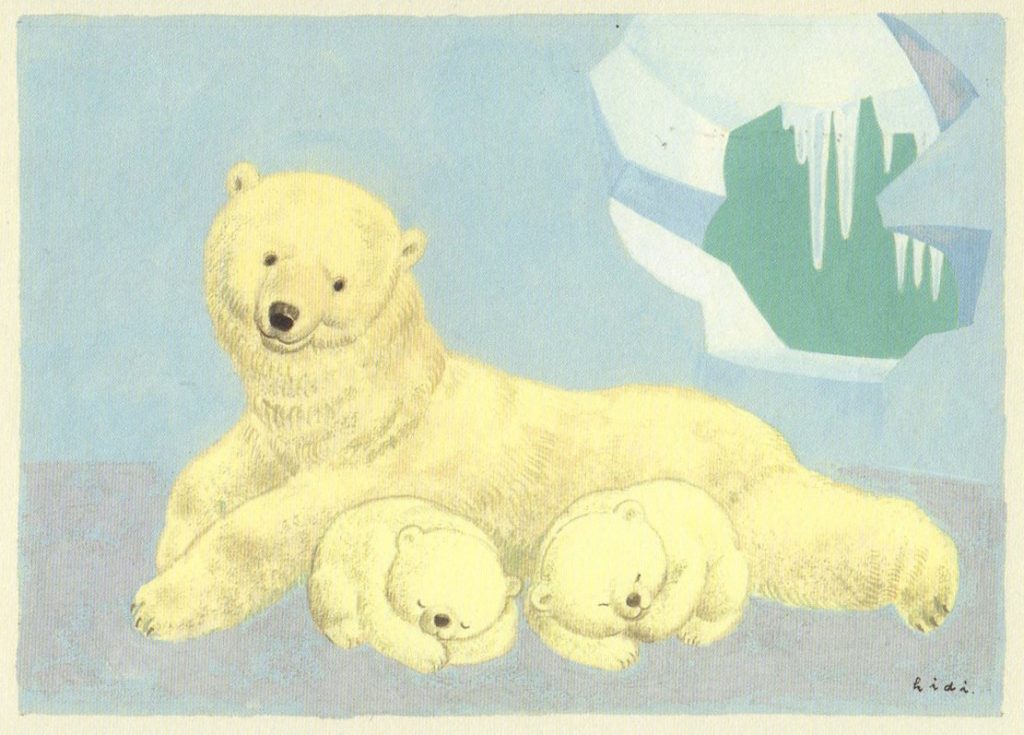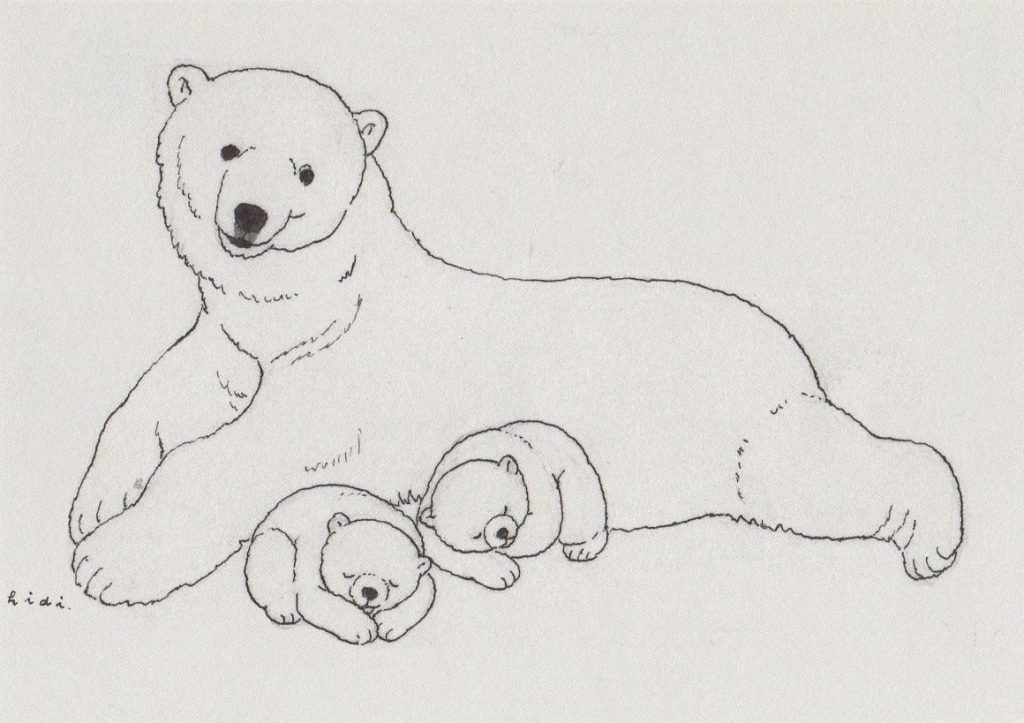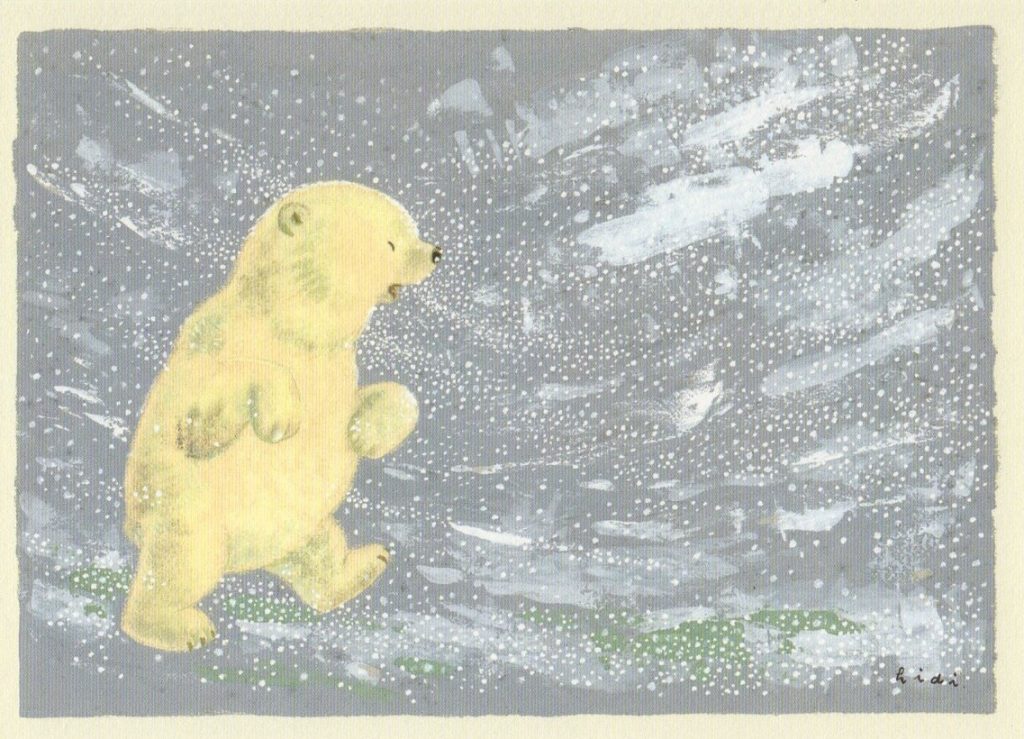 The Polar Bears Mushka and Mishka
[Hokkyokuguma no Mūshka & Mīshka]
Mushka and Mishka are twin polar bears born in the North Pole.
One day, when mama bear was not watching, the two of them snuck out of their ice cave.  In the open snowy plains, they soon become lost, turning into wandering stray bears…
Based originally on a classic children' fairytale by Tomiko Inui, retold with a cuddly charm by Shigemi Hijikata.
The polar bear cubs must face Nature in all its splendor, but the doughty brothers manage to grow up fit and firm ― a tale of adventure, full of thrills, loved by many generations.
『Boo-Foo-Woo』
This is one of the signature works by Hijikata, a prolific writer also known for Boo-Foo-Woo which became a phenomenon in Japan when it aired on NHK TV.
(C)shigemi hijikata
Shigemi Hijikata is the illustrator of numerous illustrated books, beginning with Mori no ōsawagi ["Great panic in the forest] (1949). He went on to illustrate Pinnochio, The Lion's Spectacles, Tales of Aesop, and Muukashi no bōken, many in collaboration with writer Tadasu Iizawa.
His The Mouse and the King (1953), published by Iwanami as a part of its children's book series, is considered a seminal work that helped establish a new trend in illustrated books during the postwar period.
He also published work serialized in such periodicals as Kinderbook, Mebae, Yōchien, and Yoiko, He was the creator of children's idols such as Boo Foo Woo and Pinkuma-chan. A retrospective of his works was organized at a museum in Nishinomiya (near Kobe) in October 2018.
He has left some 1000 pieces of original art, sketches, and character design drawings, etc. Our company is the representing agent of these works, available for merchandising. Hijikata's world is truly multi-varied. The images are ready to be used on your company's TV program or houseware, apparel, dishes, stationeries, etc.