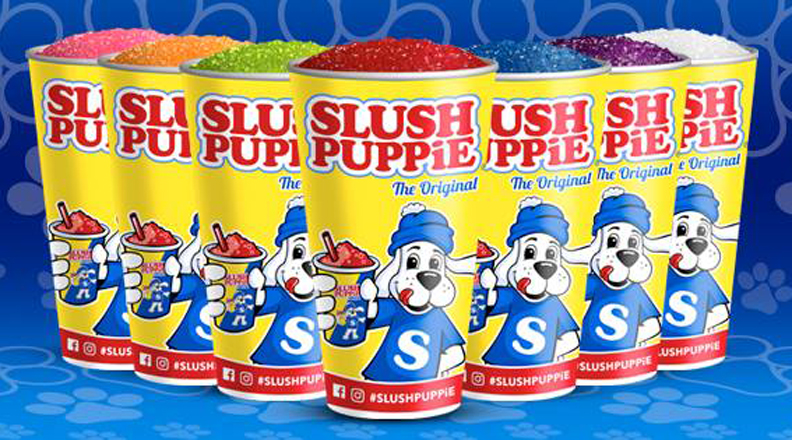 ©2020 SLUSH PUPPIE is a registered trademark of The ICEE Company Master Agent Design Plus USA / and Licensed by soon inc
SLUSH PUPPiE is a pure bred brand filled with childhood memories!
A brand consumers crave and rave about. A brand famous for the squirt of flavor. A brand strongly associated with schools.
Dog-gone delicious!