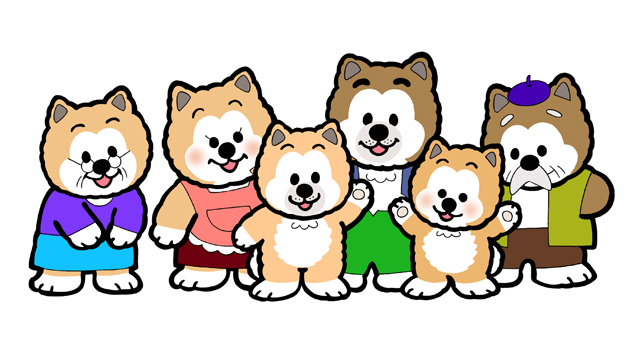 (C)soon inc.
Hokkun the Akita dog is an immensely popular, cuddly smiley character.
He was chosen as mascot for Hokuto Bank of Akita, and has virtually become the resident icon for all of Akita Prefecture.  Hokkun has brought smiles to the faces of children and adults alike.  And now he has a sweetheart named "Hocchan" too, to add to his big family.
In recent years, a Hokkun monument has been erected.  And he also makes personal appearances as an animal suit character, delighting and cheering everyone.