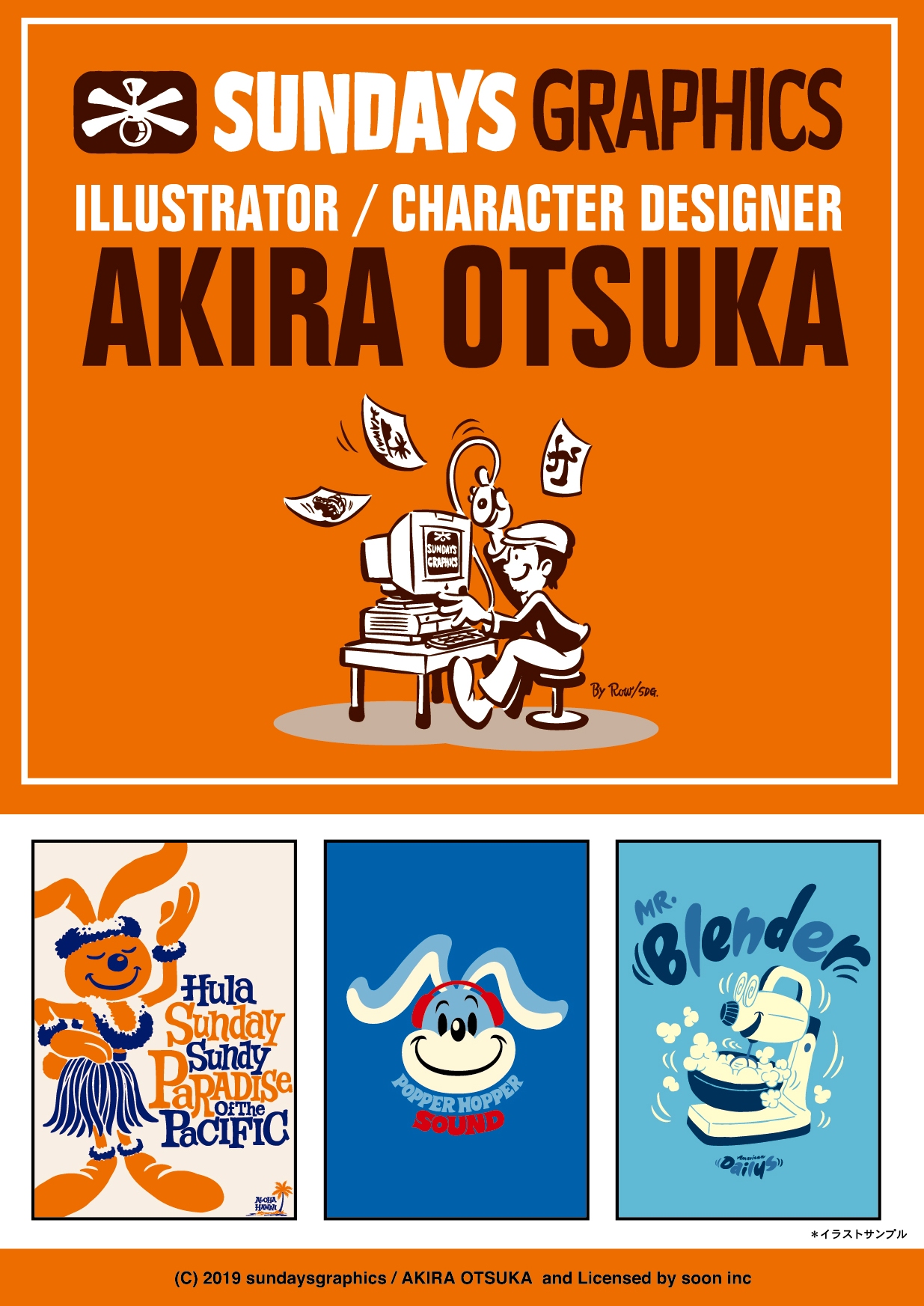 Born in Nagaoka, Niigata, Ōtsuka currently resides in Setagaya-ku, Tokyo, and is a member of JiLLA, the Japan Illustrators' Association.
A graduate of Tokyo Designer Gakuin College, he joined Joymark Design, an apparel manufacturer, where he created the popular character Captain Santa.
He became freelance illustrator and character designer in 2005, and headed the Sundays Graphics studio.  His style is noted for its American character touch.
In the summer of 2005, the studio's original brand Sunday Sundy T-shirts was released for sale at the Sony Plaza. In 2007, the studio's A-kun, Lu-chan, and Bi-kun became mascots for the Japanese soccer team Albirex Niigata.
In 2008, he created the characters Phoeny and Don-Bee for his earthquake-stricken hometown of Nagaoka, famous for its firework festival.  Phoeny the Phoenix was symbolic of the city's recovery efforts from disaster.
In 2017, he produced Saku-saku Katsu-mon, the official mascot commemorating the 50th anniversary of the eatery Tonkatsu Shinjuku Saboten.
Many of his characters have also appeared in illustrated books.  He has done illustrations, characters, and graphic design for apparels, kids' brands, headwear, houseware, and created original characters for corporations, organizations, and new products.  He has also done calendars, pamphlet illustrations, as well as participating in project exhibitions.