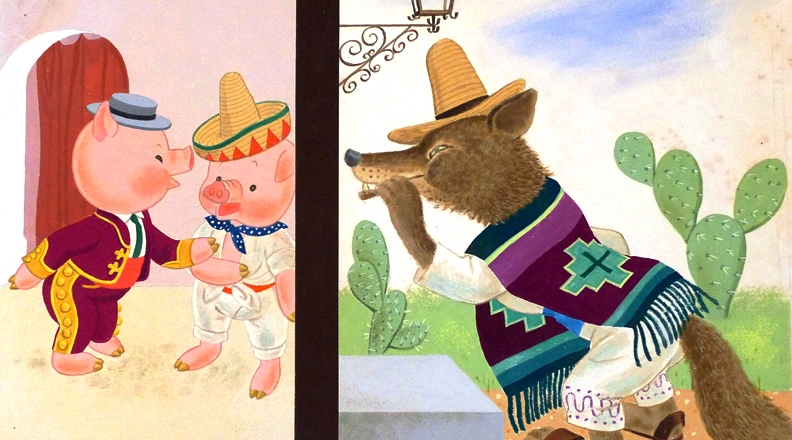 (C)shigemi hijikata
Shigemi Hijikata is the illustrator of numerous illustrated books, beginning with Mori no ōsawagi ["Great panic in the forest] (1949). He went on to illustrate Pinnochio, The Lion's Spectacles, Tales of Aesop, and Muukashi no bōken, many in collaboration with writer Tadasu Iizawa.
His The Mouse and the King (1953), published by Iwanami as a part of its children's book series, is considered a seminal work that helped establish a new trend in illustrated books during the postwar period.
He also published work serialized in such periodicals as Kinderbook, Mebae, Yōchien, and Yoiko, He was the creator of children's idols such as Boo Foo Woo and Pinkuma-chan. A retrospective of his works was organized at a museum in Nishinomiya (near Kobe) in October 2018.
He has left some 1000 pieces of original art, sketches, and character design drawings, etc. Our company is the representing agent of these works, available for merchandising. Hijikata's world is truly multi-varied. The images are ready to be used on your company's TV program or houseware, apparel, dishes, stationeries, etc.